Michael S. Reeves, Partner
Litigation
With more than forty years of practice, Mike represents small and large businesses business owners, and other individuals in a wide variety of business and personal disputes.
Mike listens to his clients, analyzing and assessing risks—and looks for the right methods to mitigate those risks. His experience allows him to target the strengths and weaknesses of a matter and focus on developing and implementing strategies to assist clients in efficiently resolving their legal issues. He provides tenacious and meticulous advocacy for his clients, whether in negotiations, mediations, trials, or appeals.
Mike's practice includes:
Business disputes, shareholder disputes, dissenter's rights
Insurance coverage
Breach of contract
Indemnification
Guaranty claims
Disputes with employees and former employees (employment agreements, non-compete, non-solicitation)
Trade secrets, copyrights, Computer Fraud & Abuse Act
Professional liability
Estate litigation— "slayer statutes" cases
Employment, discrimination, harassment, unemployment, wage and hour
Premises liability
Recent Successes
Federal False Claims Act: Relator alleged broadband supplier had improperly administered a grant and had failed to pay fees to the Universal Service Fund ("USF"). Most of the claims were eliminated on a motion to dismiss. The remaining reverse false claim count was settled on a cost of defense basis (less than one month's e-discovery costs).
Federal Monitor. Counsel to Monitor appointed by a federal agency, providing advice regarding compliance, and audit procedures involving the gathering, processing, and analysis of large volumes of electronically stored information.
Insurance.  Insurer for client disputed coverage for claims under Technology Professional Liability Policy for "toll fraud" claim.  Obtained payment from insurer who disputed client's claim resulting in client's full indemnification. Other coverage litigation involving "late notice," pollution exclusion, invalidity of designated product exclusion.
Telecommunications. Won complete reversal of $500,000 Georgia Public Service Commission decision against client on grounds that PSC misinterpreted parties' contract.
Employment. Won summary judgment on counterclaim for client sued by former employee. The judgment was affirmed on appeal.
Telecommunications Contract (IRU). Obtained complete dismissal of claims against client that would have prevented it from being able to compete in certain markets.
Intellectual Property. Successfully defended founder of pharmaceutical company against multi-billion dollar claim attacking ownership of company's flagship pharmaceutical compound.
Real Estate. Obtained over $1 Million settlement for client flooded by uphill landowner.
Contracts. Won summary judgment on behalf of business seller accused of breaching purchase agreement where broker absconded with earnest money.
Fraud. Obtained complete dismissal of all claims against loan inspection company accused of defrauding homeowners during construction.
Computer Fraud. Successfully defeated plaintiff's federal court injunction claims for damages against client accused of hacking competitor's computer system.
Copyright. Obtained favorable settlement on behalf of manufacturer whose designs were copied by competitor after filing action in federal court.
Trade Dress. Resolved all claims against Georgia manufacturer accused of infringing California company's trade dress with nominal payment concluding extensive litigation in federal court in Georgia and California.
Shareholders. Successfully defended claims of fraud, securities fraud, breach of contract, etc. arising from Shareholder Agreements.
When he's not at work
Mike is a dedicated baseball and college football fan. Rooting for the Braves and UGA Bulldogs has taught him optimism and patience.
He and his wife, Mary, have six adult children, with whom they spend a lot of time. His family has been active in schools and church for many years, fundraising and serving in alumni activities at Marist School and St. Jude's Catholic Church. He and his wife enjoy visiting her family in Spain. Recently, the entire Reeves family enjoyed their 32nd consecutive summer beach trip to Kiawah Island, SC.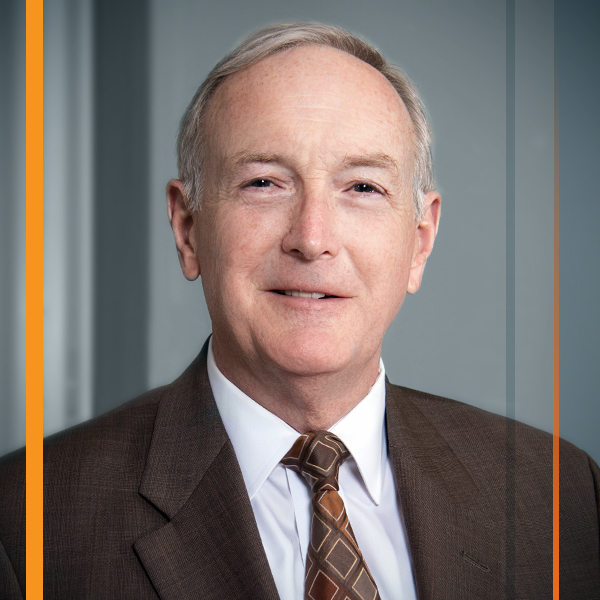 Email: mreeves@fh2.com
Phone: (770) 399-9500
LinkedIn: Michael Reeves
Education: University of Georgia, B.A. University of Georgia, J.D.
Admissions: Mr. Reeves is admitted to practice in all trial and appellate courts in Georgia, the U.S. District Courts for the Northern and Middle Districts of Georgia, the District of Colorado, the Southern District of Texas, the U.S. Court of Appeals for the Eleventh Circuit and the Supreme Court of the United States, numerous pro hac vice admissions in other courts including New York, Florida, Alabama and Pennsylvania.
Honors: Recipient, Martindale AV® Preeminent Peer Review rating since 1989
Mike has been included among Georgia Super Lawyers 2004 – 2009, 2017 – 2022 .  His primary area of practice is Business Litigation.
Rated by Super Lawyers
loading …
Member: American Bar Association (Sections of Business Law, Litigation and Tort and Insurance Practice). State Bar of Georgia. Atlanta Bar Association. Lawyers' Club of Atlanta.  Georgia Defense Lawyer's Association and the Defense Research Institute.